PULMO-ALLERGOGY
Pulmoallergology is a branch of pediatrics that deals with diagnosis, examination and therapy of allergy, asthma and pulmonary diseases in children from birth to 16 years of age. It covers:
Asthma
Acute and chronic diseases of the respiratory system
Allergy to food and allergy to inhalatory allergens (home dust, pollen, pet hair, etc.)
Pollen fever (allergic rhinitis and conjunctivitis)
Obstructive sleep apnea
Sinusitis
Skin rashes (eczema, urticaria)
Insect stings allergy
SERVICES
Examination by a pulmoallergologist
Allergic skin tests with inhalatory and nutritive allergens
Spirometry (examination of lung function)
Bronchodilator test (Ventolin test)
Rtg of the lungs
256-slice MSCT of the chest
TREATMENT
Inhalation therapy
Intravenous / Infusion therapy
Intramuscular therapy
Counseling for children with asthma
Allergy skin tests with inhalatory and nutritive allergens, such as allergens present in the air (dog hair, dust, home dust, pollen, animal dandruff, mold, etc.), as well as allergens present in food (milk, egg yolk, egg white, wheat flour, fish, soy, etc.). The method of performing the test is by pricking (skin prick test) with a drop of allergens, and the result is ready in 10 minutes.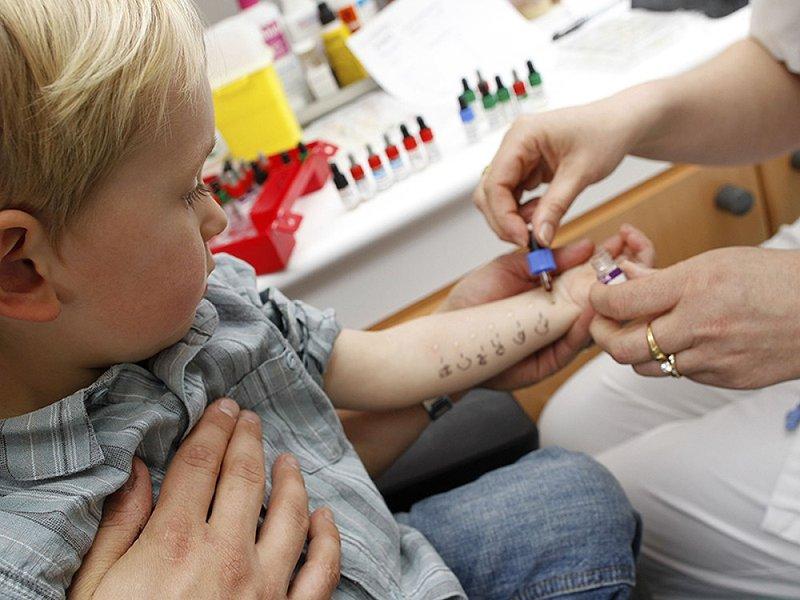 Bronchial challenge test ("Ventolin" test) is a method for assessment of the airflow through the airways before and after the use of Ventolin. A diagnostic-positive test suggests asthma.
We can perform all the required laboratory analyses of blood and urine. If necessary, inhalatory, intravenous and intramuscular therapy can be administered.
Counseling for children with asthma
Counseling for children with asthma
Asthma – inflammatory disease of the airways – it is one of the leading chronic diseases in children, with a significant progress in the world and in our country. In the pediatric sector, asthma is a problem that affects both children and parents. In addition to examination and therapy, in our service we offer advice for parents and children in order to better control the disease.