Surgery of the thyroid gland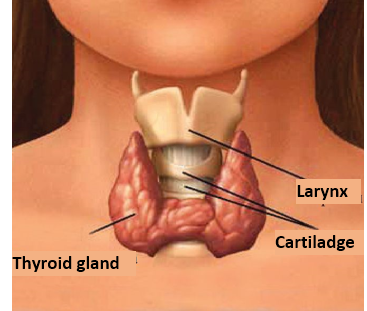 The thyroid gland is located on the front side of the neck just below the Adam's apple, in a form of a butterfly around the trachea. It consists of two lobes connected with a tissue bridge – isthmus. The thyroid nodules can occur in both lobes of the thyroid gland or in the tissue bridge.
How are diseases of the thyroid gland diagnosed? The cooperation between endocrinologists, pathophysiologists and radiologists is necessary for proper diagnosis and treatment of changes in the thyroid gland. 1. Echo examination – a method that gives us information on the location, morphology and distribution of changes and of course, a possibility for a real time biopsy.
Surgical treatment of the thyroid gland. Any detected change of the thyroid gladn with a change of thyroid hormones in the blood, requires further treatment in consultation with an endocrinologist, pathophysiologist. If an interventional – surgical procedure is required, it is necessary to consult a thoracic surgeon.
During the surgery and after the surgery
You will sleep during the surgery, which will last 2-3 hours.
After the surgery you will be accommodated at the intensive care unit.
Once your condition has stabilized and you have normal vital signs, you will be transferred to a department room.
You will feel exhausted and you may have pain in the region of the incision