09.09.2020
For the first time in our country, an ECMO intervention was performed on a patient infected with COVID-19
To save another life, for the first time in our country, ECMO (Extracorporeal Membrane Oxygenation) was performed on a critically ill patient with COVID-19 infection, using a CytoSorb filter.
Extracorporeal membrane oxygenation (ECMO) is a modified type of cardiopulmonary bridging used as temporary support for patients with impaired respiratory or cardiac function. The main components of an ECMO machine are a membrane oxygenator, through which blood is diffused through a semipermeable membrane to remove carbon dioxide.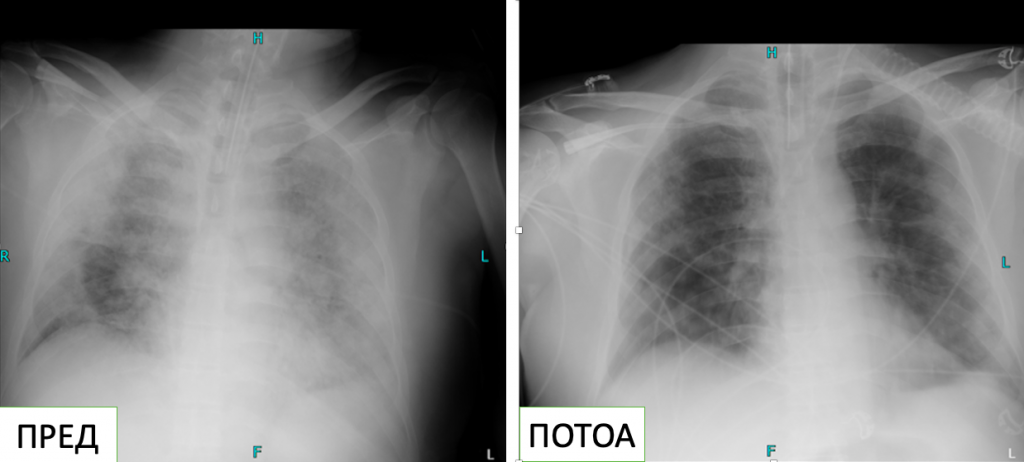 The patient was admitted to the Zan Mitrev Clinical Hospital in an extremely severe general condition with acute respiratory distress syndrome, with low peripheral saturation, shortness of breath and fever up to 39C. The patient was immediately intubated and placed on mechanical ventilation. Due to the inversion of the gas analyses with high pCO2 value, despite the high respiratory support and the maximum oxygen concentration, the patient was placed on extracorporeal membrane oxygenation – ECMO additionally using a CytoSorb filter.
Continually expanding our medical knowledge and following the latest recommendations for the treatment of COVID-19 patients we have started another type of blood purification based on the method of chemoabsorption of cytokines and other inflammatory mediators using a CytoSorb filter (FDA approved for the treatment of critically ill patients with COVID-19 infection) in a combination with extracorporeal membrane oxygenation (ECMO).