28.11.2018
Leviker – Natural and innovative solution for fatty disorders of the liver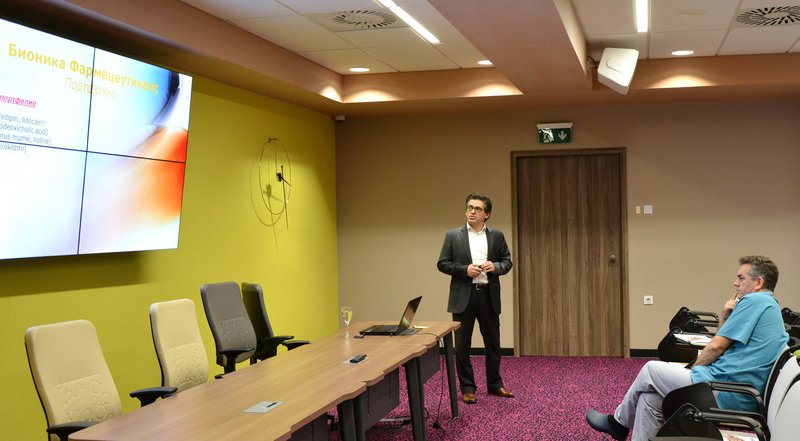 On 28.11.2018 in the auditorium of ZMC, Dr. Sasho Blazevski held a presentation titled "Leviker – Natural and innovative solution for fatty disorders of the liver".
Leviker is a natural dietary supplement that contains a standardized extract of Prunusmume. The super fruit, known as Japanese apricot, is traditionally used in Asia because of its hepatoprotective and antioxidant properties. It contains a standardized concentration of oleanolic and ursolic acid, two bioactive natural ingredients of Prunusmume, as well as choline. Leviker contributes in maintaining normal liver function and normal metabolism of fats. It can promote liver function while using medicines that cause "excessive work" of the liver (intense metabolism).
This product is available for us thanks to Bionika Pharmaceuticals in cooperation with Stragen Pharma SA from Switzerland.