06.07.2020
There is hope in treating severely ill patients infected with COVID-19
Dear patients and colleagues,
During June, 23 patients, of which 21 men and 2 women aged 27 to 84 genetically positive with pronounced signs of Covid-19 infection were treated in Zan Mitrev Clinic. All patients several days previously developed the following clinical features: high fever, cough, shortness of breath, saturation lower than 80% despite high oxygen support and pronounced changes on chest X-ray images with signs of severe bilateral pneumonia and acute respiratory distress syndrome (ARDS).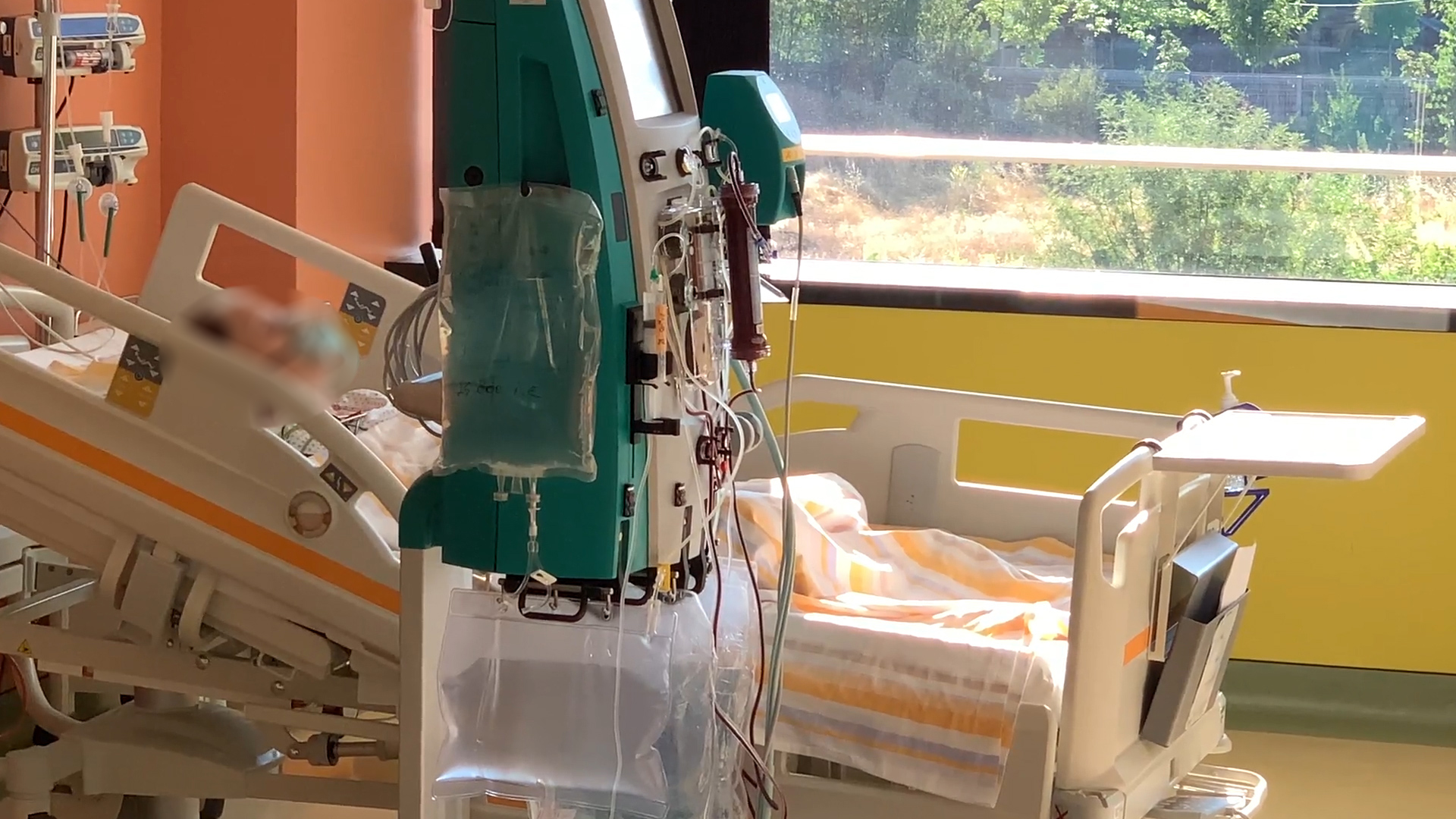 Based on our long-year experience in intensive treating of patients with septic conditions we have applied a proven concept in treating all seriously ill Covid-19 patients.
Baxter's continuous mechanical extracorporeal blood purification was used in all these patients for 24 to 48 hours. Also, according to our protocol, they were given high doses of anticoagulant therapy, high doses of vitamin therapy, as well as intensive respiratory physical therapy. Antibiotic therapy was exclusively applied according to an antibiogram.
This way, we managed to avoid the respirator as a self-treatment option, except for one patient. All patients recovered very quickly by all clinical and laboratory parameters. Thirteen patients were discharged in good general condition, 1 patient is still on a respirator with improved clinical features, one 84-year old patient died immediately after admission and we could not fully apply all procedures due to the severe clinical features.
This treatment method lasts 5-10 days, depending on the patients' clinical features. If the onset of the disease last long before patients come to the hospital, then the recovery is also long, but if the clinical features of the lung damage are very severe, then there is nothing to do.
The only current disadvantage of this treatment is its costs which patients have to bear on their own.
Zan Mitrev, MD FETCS, Acad.
General Manager
"Zan Mitrev Clinic"