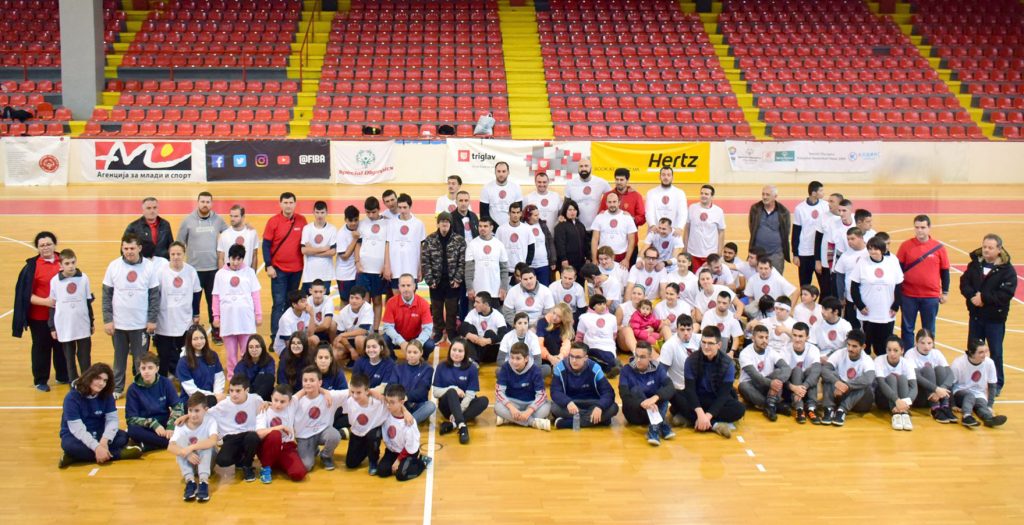 04.12.2019
The medical team of the Zan Mitrev Clinic takes care of the health of the Special Olympics athletes
T
his year 
too, the
Z
an Mitrev Clinic supported the Special Olympics
, which
 mark
s the 
European Basketball Week with an event that raises awareness among citizens about the greater inclusion of people with disabilities. Our medical team has taken care of the health of over 100 athletes who participated in this 
sports gathering
.
In the sports 
arena
 "Kale", 
the 
Special Olympics, 
the BFNM
 and "3×3 Macedonia" held a tournament 
for
 teams playing "unified 3×3" – basketball. The team's partners were basketball 
players 
who have long collaborated with 
the 
Special Olympics
 – 
the best Macedonian basketball
 player 
Ervin Hogo, one of the best European basketball players Danilo Mijatovic, and a special partner of one happy team was the president 
of the BFNM, Pero Antic
. Also, 
within the
 European Basketball 
Week, the
 International Day of Persons with Disabilities
 was marked on 
December 3rd.
The 
resident 
DJ 
of
 the event was DJ Dino who suffere
s
 from 
the 
Williams Syndrome, 
together with
his assistants DJ Goce Saf of Funky Fresh and Double G of Skopje Grow.
– We want to thank the Zh

an Mitrev Clinic, 

the 

Nova High School, the volunteers and partners who unselfishly provided us with great support for this great event," said 

representatives of the 

Special Olympics.